We're putting the power to master organic chemistry in your hands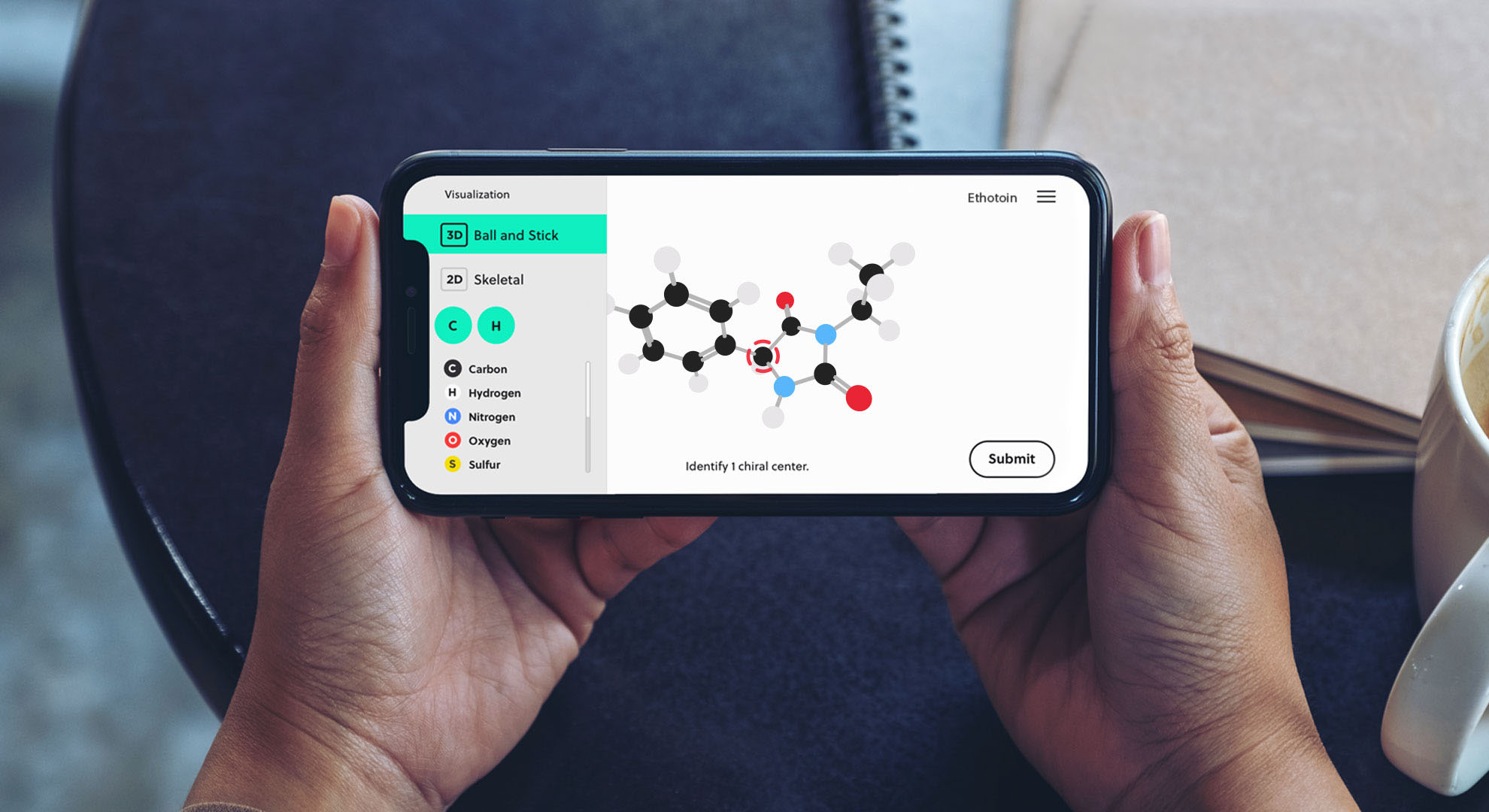 "…I think this is a great app and I'll be using it to study for our next exam."
- Des Moines Area Community College student
"Beautiful interface, looks very clean and is easy to figure out. Keep up the good work…"
- Josiah, App Store Review
"It's a good study, I'm learning this in class and it helps me practice."
- Elio3399, App Store Review
See in 3D
It can be confusing to mentally translate 2D line drawings to full 3D molecular structures. Mol Chemistry gives you a model kit in your pocket and helps you develop deeper understanding.
Make Practice Fun
Working with instructors and students, proven problem solving strategies have been translated into gameplay for each stereochemistry concept, with more on the way.
Follow Your Progress
Scoring points helps you progress to more challenging levels and master fundamental concepts. You always have access to your stats so you can see where to focus your time.
Mol Chemistry is made possible by a competitive Small Business Innovation Research grant from the National Institutes of Health.